Back in January I returned to my home city of Sydney for a month. As the plane crossed the beautiful harbour, I could see dozens of new buildings now gracing the skyline. Here is - in my opinion - the best of inner Sydney's new architecture.
1. One Central Park
When I was in my early 20s my friends and I would head to a music night on Sydney's Broadway called Purple Sneakers... No doubt I was annoyed when the bar was to shut to make way for a bunch of new towers.
Turn the clocks forward a decade and all is ok! One Central Park is beautifully designed (by Jean Nouvel), and with a whole load of bars, shops and cafes, it'd be hard to argue that the new area isn't an awesome addition to the city. Having now won dozens of design and sustainability awards around the world, this is the sort of development that makes Sydney's architecture a talking point around the world.
I was lucky enough to get a tour by friend of mine, and urban planner, John O'Callaghan. Check out the film below.
2. Dr Chau Chak Wing Building
Known for using unusual materials and incorporating a unique sculptural style, Frank Gehry is one of the world's most celebrated architects.
In the past he's been criticised for being a 'Starchitect' whose showey buildings overwhelm their surroundings.But in my mind, Gehry brings a sense of humanism to cities, which across the world, suffer from lifeless, boring buildings. And Sydney is no exception to this. It only takes looking at the city skyline to see that many of Sydney's existing tall building architecture is unimaginative and unambitious.
Whether you see it as 'a beautiful paper bag' or a 'treehouse', the new UTS building is a awesome new addition to the Sydney skyline.
3. Paramount House
Through the enhancement of a beautiful 1940s art-deco building, the collaborative work of Woods Bagot architects, Fox Johnston Architects and Right Angle Studio, among others, has proved that Sydney's heritage buildings can be beautifully readapted into innovative and creative spaces for modern-day use.
The recent refurbishment has created a dynamic space for a mix of uses, including a cinema, café and workspaces. I was super impressed with Wood Bagot's use of traditional joinery and artisan furnishings in its incredible shared office space.
Sydney has a strong record of destroying old buildings, so its awesome to see a project like this, which has seen the art-deco Paramount so nicely brought back to life.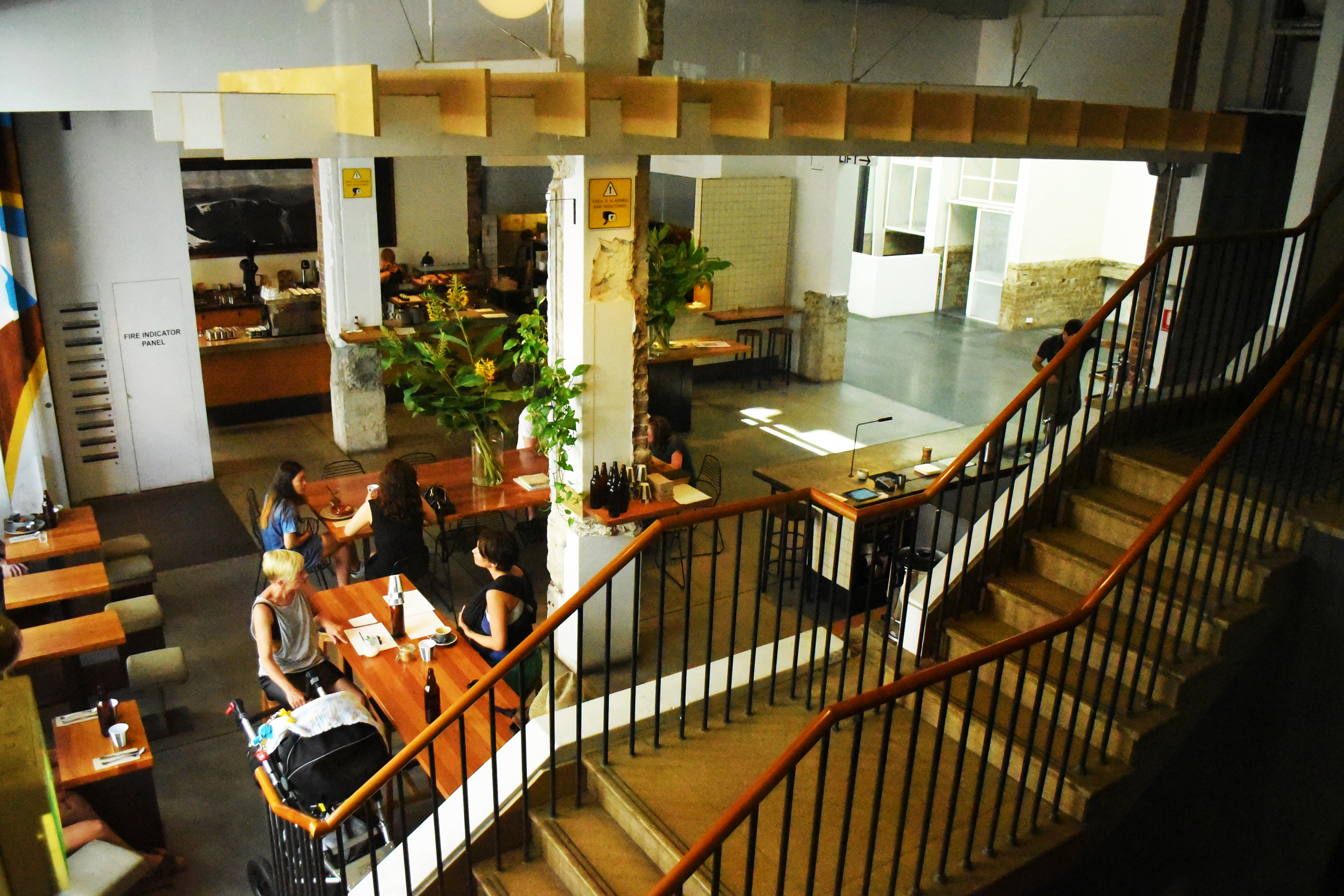 I was originally going to include a section on the city's worst architecture, so that I could have a good old rant about Barangaroo. But for now... I'm keeping it positive!
Any other buildings that should be on this list?